If you find yourself in Dubrovnik during spring it will not take you long to discover the city has much to offer during this particular season. Dubrovnik surroundings are filled with natural areas that are magnificent when everything is in full bloom. Moderate temperatures will also go a long way towards making your stay here pleasant and stimulating. Lack of constant crowds that can sometimes plague the historical centre during summer months can also be a big factor in choosing April or May for your Croatian holiday.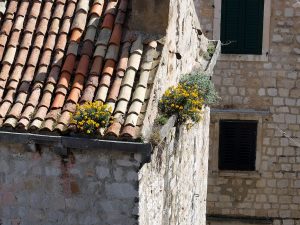 There is however one thing you ought to know when coming here in the spring. Weather can be quite fickle. Dubrovnik weather through March, April and May can be everything from cold due to significant wind chill factors (Bura – strong northern wind is especially tricky during March) to rainy and wet, to sunny and warm with temperatures higher than cooler parts of Europe experience in peak summer. For much of spring you really shouldn't leave your accommodation without having your sunglasses and your umbrella with you as the weather can change on you in matter of minutes.
Don't let this discourage you though as it certainly doesn't change the fact this part of the year is one of the nicest during which to visit this beautiful region.
For some practical tips on what to do while here during spring, check out our blog post HERE, and also keep in mind our regular WINE TOURS (morning, afternoon) are starting in March. Enjoy Dubrovnik!